Palmers Planet - Hamilton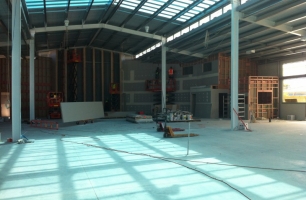 Here some images of my latest project for a garden centre in Hamilton, New Zealand.
I have taped off all the patterns and sprayed SmartColour Brown sugar in different dilution ratios to achieve the look required by the architect.

The Non coloured area will have tile and vinyl plank.

Products used in this project: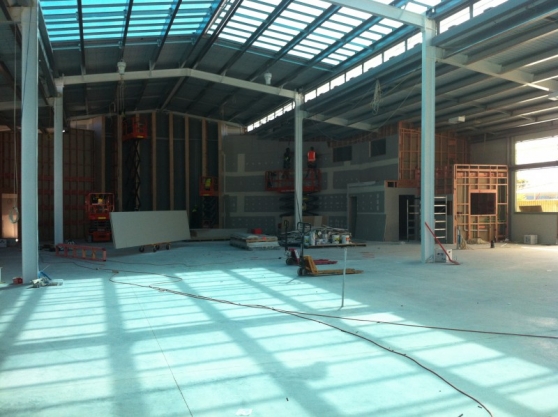 At the start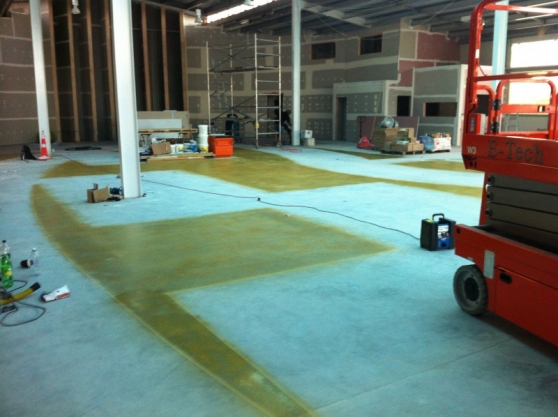 Masking out the areas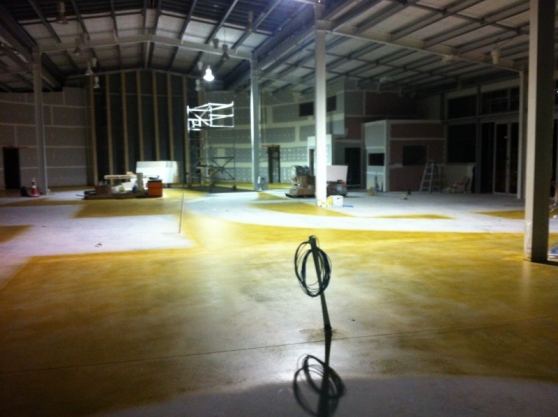 Spraying SmartColour Brown sugar