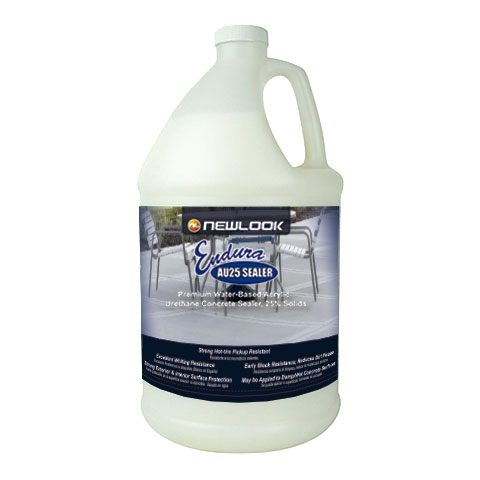 Endura AU dries quickly and, once cured, creates a very abrasion-resistant film that provides weatherproof protection against sun, rain, most acids, industrial chemicals, oil and grease. Endura AU complies with all environmental regulations (VOC < 100 g/L).
Coverage
 (Sq Ft.)
Endura AU-25, High Gloss/Low Gloss finish
1 or 5 Gallon 250 – 400 SF Per Gallon (Unsealed Surfaces)
1 or 5 Gallon 400 – 600 SF Per Gallon (NL stained or Sealed Surfaces)
Contact Details
Request More Information
Details of the product above will be automatically included with your enquiry.